Get Real, On-Going Support to
Put An End To Anxiety
Without The Price Tag Of Private Therapy
You're just one click away from the essential guidance + resources you need to stop anxiety interrupting your life!
PLUS: Grab the GETTING STARTED WITH E.A.S.E. course FREE!
TELL ME MORE!
STOP ME IF ANY OF THIS SOUNDS FAMILIAR
You've experienced an episode of anxiety and now you're worried about being more anxious without any real guidance on what to do next.
You'd love to try therapy but its just not financially do-able for you.
You've had a panic attack and now you're petrified of having more panic attacks, which is causing more anxiety.
Anxiety has you caught up in vicious cycles of overthinking and terrible "what if" thoughts that you wish to be rid of
You're feeling like a bit of an alien in your own life - Your friends and family just don't seem to understand what you're struggling with or how to help you. 
WHAT IF I HANDED YOU THE KEYS TO STOP ANXIETY WITH E.A.S.E.
And connected you with a community of support that was filled with expert guidance (and none of the triggers of those awful FB support groups)?
You'll get EVERYTHING you need to use the proven E.A.S.E. Method to shift your anxiety and get your life back without having to fork out $$$ for private therapy.
And I am not talking more breathing techniques or those old recycled tips for anxiety...
...I am talking REAL resources, training videos and even LIVE coaching calls to help you stop anxiety for good.
JOIN TODAY ➡
HERE'S WHAT OTHERS HAVE SAID:
Maybe you can agree that it is time to:
Figure out exactly how to stop the vicious cycle of anxiety so that you can BE MORE PRESENT & JOYFUL
Get the EXPERT-LED SUPPORT you so deserve
Know how to stop a panic attack in its tracks and GET YOUR FREEDOM BACK.
Have the tools to put a pin in all the overthinking and finally ACHIEVE PEACE OF MIND.
Find acceptance and belonging so that you can START FEELING 'NORMAL' AGAIN 
The leading online support community for people with anxiety that has become stuck.
It's packed with in-depth, practical training and resources designed to help you put an end to anxiety and regain confidence to live life on your terms.
PLUS the community support you need to do the healing.
Designed specifically for those unable to access funded services or afford expensive private therapy!
YES, I NEED THIS
THE E.A.S.E. HUB WILL HELP YOU TO:
Successfully use the 4-step E.A.S.E. METHOD to put anxiety back where it belongs - As an ordinary response that doesn't interrupt you.
Remove the fear and overwhelm you feel about symptoms, panic attacks or intrusive thoughts - Know EXACTLY what to do when these come up and how to regain confidence in those moments.
Get the support and reassurance you're longing for - In a community of like-minded people you never have to feel like a "burden" when asking for help or reassurance. Get the support you need when you need it.
PLUS... You get access to a clinical psychologist and the expert-led advice you need to deal with anxiety once and for all.
Unlike DIY courses and programs that leave you without so much as an email address to reach out to... You'll have a therapist AND a mentor holding your hand through the process.
HOW IS THE E.A.S.E. HUB DIFFERENT?
HERE'S WHAT'S INSIDE:
You're going to
love
these
KNOWLEDGE IS POWER
4 STEP EASE METHOD
Grab the GETTING STARTED WITH E.A.S.E. Online course for FREE as a member of the EASE Hub... 
PLUS: Unlock a new course every month (valued $147) for FREE. Courses help you take your journey with E.A.S.E. deeper to shift anxiety and KEEP IT THAT WAY so you never "relapse" again!
ALL THE TOOLS YOU NEED
ANXIETY FIRST AID
Need help in the midst of a panic attack? Want reassurance about those scary symptoms? Need to end the loud overthinking? 
We've got you covered with guided audios you can use to help you IN THE MOMENT. All audios are designed to show you the E.A.S.E. response to anxiety and train you to lean in and accept instead of push away and fear!.
NAVIGATING ANXIETY TOGETHER
E.A.S.E. MENTOR CALLS
Get access to fortnightly mentor calls - Hosted by a mentor who has successfully emerged from anxiety using the E.A.S.E. method. 
Offering you personalized, in-the-trenches support. Whether you're stuck in uncertainty or overwhelmed by taking the next step, get the encouragement and guidance you need to help you navigate through the thick of anxiety.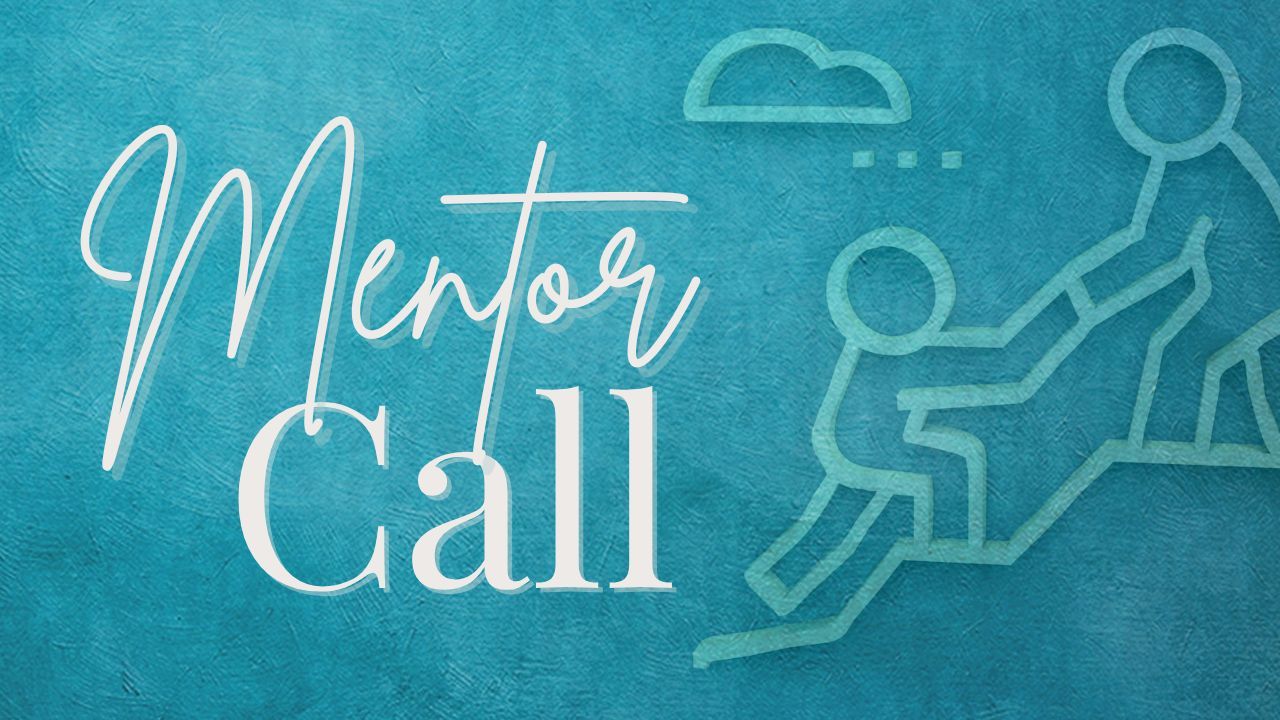 personalised professional insight
Psychologist-Led Anxiety Clinics
The monthly psychologist-led anxiety clinics provide you a direct line to professional, expert insight. This support goes beyond the surface-level answers doctors give, delving into core beliefs and life situations that require more nuanced navigation.
Whether you need to shift ingrained thought patterns or tackle complex emotions, these coaching calls offer tailored, thoughtful guidance.
And just who created and runs the E.A.S.E. HUB Membership?



Me! I'm Diante Fuchs
CLINICAL PSYCHOLOGIST \ CERTIFIED ANXIETY COACH. MOTHER OF 2, WIFE TO 1, LOVER OF BLUEBERRY SMOOTHIES, GOOD BOOKS AND COMFY BLANKETS!
I've experienced my own share of anxiety and supported my husband through a year of SERIOUS health anxiety. And in my psychology practice it has become my passion to support people to shift stuck anxiety and live their full potential. 
I do this through online group coaching programs and 1:1 work. But, tired of the confines and exclusivity of a therapy office - I have decided to offer an affordable and accessible ONLINE space to help YOU shift your stuck anxiety without the $$$ price tags.
E.A.S.E. Hub Membership
If you are ready for next-level support and guidance that doesn't cost an arm and a leg so that you can stop anxiety and get your life back, then enrol today!
Getting Started With E.A.S.E. Online Course (Valued $150) FREE
Unlock a new course every month for FREE to help you with your journey (valued $150)
Get audios to talk you down from panic attacks, scary symptoms or intrusive thoughts so you get the help you need when you need it (Value $500)
Access to hypnosis and meditation audios for those interested in shifting things from the subconscious level (Value $150)
Fortnightly mentor calls from someone who has used E.A.S.E. successfully and can trouble-shoot with you (Value $400)
Monthly anxiety clinic coaching calls with a qualified psychologist to take the journey deeper and provide expert insight (Value $500)
CONNECTION + BELONGING with a community that just understands! (PRICELESS)
TOTAL VALUE: $2000
Choose Your Option Below
FREE 7 DAY TRIAL 
WHAT ABOUT A GUARANTEE?
When you join The E.A.S.E. Hub Membership you are fully protected by our 100% Satisfaction Guarantee. Try it out for 7 days and, If you don't feel like you've received value, simply cancel your subscription and you won't be billed a thing. 
If you stay a little longer and then decide you want out - simply cancel your subscription inside your profile. No hassles, no headaches and no asking permission to get out of the Hub! 
Why should I become a member today instead of wait?
is everything available straight away?
What are the extra courses I can access on a monthly basis?
WHAT HAPPENS WHEN I CANCEL THE MEMBERSHIP?
how easy is it to cancel?
How Much Support Do I really get?
Can I get one-to-one support and help?
The E.A.S.E. HUB MEMBERSHIP  takes you from anxious about being anxious to free & empowered so that you can get back to living your life
without worrying about anxiety! 


Let's get you started!
Not only will you get instant access to all the E.A.S.E. Hub resources and materials, but you'll also get any future updates I throw in! And you join a supportive, caring community of people that just know.
And when you know, you know ;)
MY LAST PIECE OF ADVICE
I know first hand that stuck anxiety can keep you paralysed, afraid to take any action...
Makes perfect sense when you are in fight, flight or freeze mode... But I also know that nothing changes if nothing changes.
Ask for help. You deserve it. And healing always happens in community. 
When you take the "I" out of "illness" and replace it with "we" you get "WELLNESS"
E.A.S.E. Hub Membership
It is time to say YES to you. And get the support you need and deserve!
Choose Your Option Below
FREE 7 DAY TRIAL